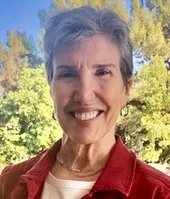 Hello. I'm Julie Cicileo, an LCSW in Long Beach, Ca, with over 30 years experience counseling individuals and couples. I'm glad you've reached out for help.
I specialize in supporting adults with relationship and addiction issues. Using a combination of CBT, DBT, trauma informed, and motivational interviewing techniques, I have helped many people learn coping skills to reduce depression, anxiety, and stress. I help clients learn to manage difficult, painful emotions. I guide and support couples learning to improve communication and cope more effectively with anger and disappointment in their relationships.
Therapy doesn't have to be a long, difficult process! My clients learn skills they can use in real time to feel motivated and make positive changes in their lives and relationships. I'm looking forward to working with you.
EDUCATION:
University of Southern California, Master of Social Work (MSW)
University of Southern California, Master of Public Administration (MPA)
Cleveland State University, Bachelor of Arts, Political Science
University of California, Santa Barbara, Certificate in ETOH and Other Drug Counseling
License: LCS 14249